GIS Employers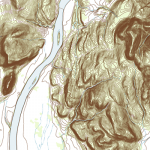 Geographic information systems (GIS) are widely used in business, government and non-profit organizations for decision making, strategic planning, and environmental management. GIS answer questions of "where" by linking data to locations in space. Jobs involving GIS and geospatial technologies have been identified as "bright outlook" careers by the U.S. Bureau of Labor Statistics — meaning they are expected to grow rapidly in coming years. These include career opportunities in urban and regional planning; transportation analysis and planning; resource and environmental analysis and management; marketing and demographic analysis, emergency and crisis response systems; health care and medical geography; locational analysis, redistricting and many other tasks.
To gain an overview of these opportunities the Connecticut Geospatial Information Systems Council provides a list of agencies and organizations that use geospatial technologies.
The Association of American Geographers also provides excellent information on jobs and careers including information about where geographers and geospatial professionals work, salary data and trends, and profiles of people pursuing GIS and geospatial careers.
GIS Job Titles
The job titles related to GIS include but not limited to:
Managers

Coordinators

Specialists

Programmers

Geospatial Analysts

GIS Technicians
GIS Job Postings and Employment Clearinghouses
GIS Related Professional Organizations
New England Chapter of URISA including local conferences (http://www.neurisa.org)
New England Chapter of Association of American Geographers
(http://www.aag.org/cs/about_aag/regional_divisions/new_england/stlawrence_valley_division)
ESRI Software Users Group (http://www.esri.com/esri-news/arcuser)
American Congress on Surveying & Mapping (http://landsurveyorsunited.com/acsm)
American Planning Association (http://www.planning.org)
American Water Works Association (http://www.awwa.org)
Association of American Geographers (http://www.aag.org)
Cartography and Geographic Information Society (http://www.cartogis.org)
Geospatial Information & Technology Association (http://www.gita.org)
International Cartographic Association (http://www.icaci.org)
National States Geographic Information Council (http://www.nsgic.org) – Agency of state GIS councils
North American Cartographic Information Society (http://www.nacis.org)
Society for Conservation GIS (http://www.scgis.org)
Society of American Foresters (http://www.safnet.org)
United States Geospatial Intelligence Foundation (http://usgif.org)
University Consortium for Geographic Information Science (http://www.ucgis.org)
Urban and Regional Information Systems Association (URISA) (http://www.urisa.org)
---