Required Courses - 
Fundamentals of GIS (GEOG 5500) Offered Online Only
Applications of GIS (GEOG 5510) Offered Online Only

Elective Courses (two required)
Possible courses include, but are not limited to, the following: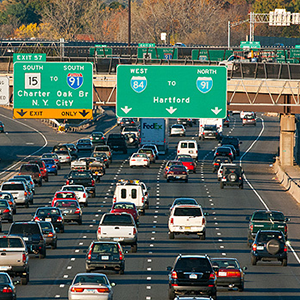 GIS Certificate Completion
To earn the Certificate, a student must pass all courses counted toward the Certificate with a grade of "B" or better (not a "B-"). When an admitted student has completed the 12-credits of coursework, the student must contact the GIS Certificate Program Coordinator [Rich Mrozinski - mrozinski@uconn.edu] stating they have completed all coursework. The Coordinator will generate an advisement report and send it to the Graduate School on the students behalf. This report needs to be generated after you have finished all four courses for the GIS Certificate. After review of the advisement report, the Graduate School notifies the student that the GIS Certificate has been awarded by letter and email, and the appropriate designation will appear on the student's official university transcript.